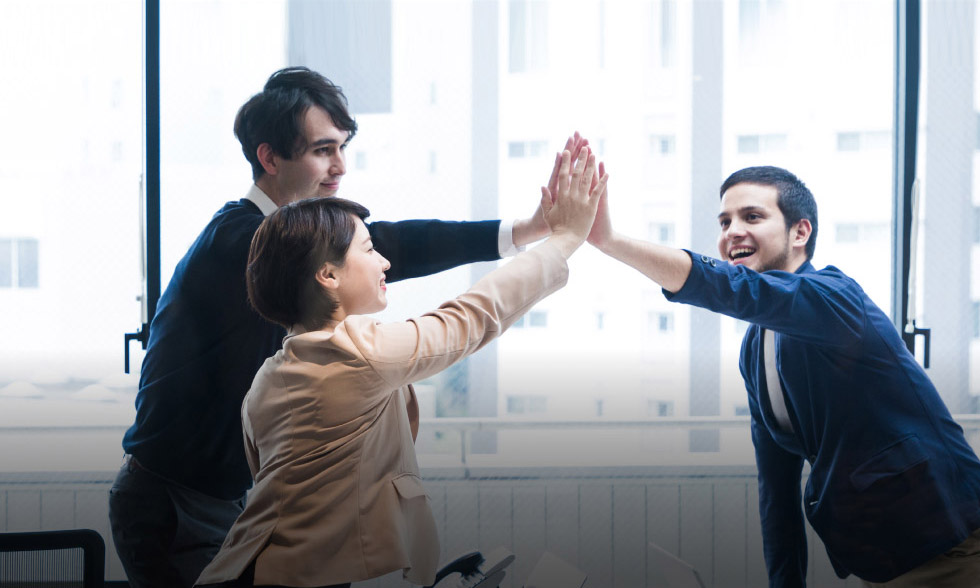 Creative was founded in year 2004 in Singapore and soon established its expansion to Southern Region of Malaysia, Johor, & Kuala Lumpur. Creative & its members firms has advanced from a traditional accounting firm to one delivering a full range of services tailored to the needs of small to medium businesses and companies.
Drawing on knowledge and experience accumulated over the years by our partners, Creative & its members firms specializes in meeting basic to complex accounting and accounting related requirements, tax compliance and planning and corporate secretarial matters, property management consultancy, financial planning for small and medium enterprises as well as foreign establishments.
In addition, Creative has also formed alliance with an IT consulting company, audit firm and insurance agency. With business advisory and IT expertise within our easy access internally, Creative has the capability to provide a comprehensive range of business services under one roof and therefore has an advantage over other accounting & business advisory company.
Creative offers one-stop business solution centre with professionalism, convenience, and peace of mind to entrepreneurs – local and foreign – to set up, conduct & advisory to the business in Singapore and the region.
Over the years, many of our clients who started with us have grown to become large enterprises today and we are proud to have played an integral part in their success.
Our Milestone
2019
CKS Associates established in Malaysia
2018
Creative Global Management established in Singapore
2017
Creative Biz Management established in Hong Kong
2012
Creative Tax Advisory established in Malaysia
2011
Creative partnership with Japanese in a Cambodia firm
2010
CKS Associates established in Singapore
2010
Creative venture into one of the leading firm in Vietnam
2009
Creative Corporate Management established in Singapore
2007
Creative Corporate Management established in Malaysia
2005
Creative Biz Management established in Malaysia & Singapore
2004
CS Lee & Associates established in Malaysia
Creative Business Management Pte Ltd aim to offer wide range of services for individuals and small to medium-sized businesses. We aim to provide you a cost-effective yet the best services to our clients by striving always to exceed your expectations, ensure timely service delivery and pertaining our responsibilities with thoroughness and integrity.
We understand that keeping current on the ever-changing Companies Acts, Accounting Standards and Tax Treatments is an essential ingredient to competent advice, so we subscribe to the latest professional publications and our professionals attends to the latest continuing professional educations seminars to better service your needs.

Mission
Our aim is to achieve excellence in the accounting & business advisory industry in Singapore and Malaysia by providing highest quality standard of services to our clients.

Objective
Provide value-add services to our clients in a fast response time and quality service customised to our clients.
Our Philosophy
We understand that a company's reputation is built on technical competence, proactive client servicing and a commitment to uncompromising integrity, professionalism and high standards of service. Thus, we believe in the value of relationships and view every client relationship like a partnership. We promise and striving always to work one-on-on to meet your business goals, missions and objectives and rely on your input, combined with our expertise, to help achieve those goals and provides quality services to you…… ALWAYS!
Understanding Client's Business

Dedicated Professional

Ongoing Relationship Building

Team Spirit

Commitment to Service Excellence
Your One Stop Business Solution Centre!
YOUR SUCCESS IS OUR SUCCESS!
Our Clientele
We develop close working relationships with our clients which range from small and medium-sized enterprises, to subsidiaries of multinational corporations listed locally and overseas from around the world. Our diverse client base which covers a wide range of industries of services including:
Advertising and events management
Boutiques
Business management and consultancy
Construction
Educational and training institutions
Electrical and engineering services
Food industry
Furniture and furnishings
Hardware
Investment holding
IT solution providers
Manufacturing
Medical practices and supplies
Trading, import and export
Printing
Professional services
Restaurant
Retailing
Wholesale distribution
Our customers: